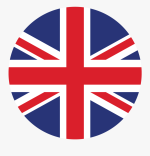 Family counseling
Stress in close relationships is part of human coexistence and in many close relationships better and worse periods in life will inevitably emerge without being caused by major events. Help from a therapist before problems grow can be a good investment in continued coexistence. Prolonged abrasion and great stress can become valuable experiences whether you want to continue the relationship or end it. If you want to end the relationship, support calls and counseling can help you through the difficult time. If you have children you may need to find new forms of cooperation. The main task of family counseling is to work with couple relationships. As a couple, you may need help to:
• Listen and talk to each other in a better way
• Better understanding and accepting oneself and one another
• Find opportunities to deal with problems and conflicts
• Breaking destructive patterns

Family counseling is an activity for cohabitation problems and crises in couple relationships as well as for other family relationship problems between adults such as siblings, or parents with adult children.

Methods
We use theories and methods that support science and proven experience. The theoretical basis for the work contains a number of different theories, for example systemic, cognitive, psychodynamic, solution-focused, crisis and trauma theory, attachment theory, sexology or gender science. Together with our visitors, we map and plan the work based on their needs and wishes. What interaction patterns exist and what needs to change in order for the couple or family to create the relationship they want? The sessions aim to increase the couple's / family's understanding of themselves, each other and the interaction within the couple / family. Sometimes the conversations can also have educational elements that aim to increase parental cooperation. Part of the methodology is to continuously evaluate the work with our visitors.

Secrecy
Our work is based on trust and volunteerism. You who come to us to talk about your most private relationships should be offered a safe framework for the conversation. A prerequisite for this is the particularly strict confidentiality that applies to our business. Confidentiality applies to all information provided or obtained in connection with counseling. We do not keep records. Those who so wish may be anonymous.

Documentation
Those seeking family counseling will be registered in the business computer system. When the counseling is completed, the data is deleted. Here you can read about how your data is handled in accordance with GDPR.

Obligation to report
As a family counselor, we are obliged to immediately report to the social services if we become aware of, or suspect, that a child is maltreated

Family counseling in English
At our practice in Stockholm, Daniel Rosenlind and Lars Karlsson conduct sessions in English. Other advisors conduct session in Swedish only or with an interpreter. In case you require an interpreter in your native tongue, please let us know via email at least 3 days in advance of the session. The interpreter is free of charge and the session is billed in accordance with the regular tariff.

Accessibility for the disabled
All practices can be visited by wheelchair (except Kungsgatan 84, Stockholm).